Top Trained San Dimas Plumbing Technicians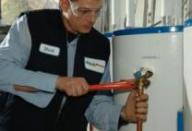 The San Dimas plumbing industry has only one leader and that is Kevin Shaw Plumbing, Inc.. We're rated number one by our community in service, reliability and professionalism. That isn't a claim being made by us. It's what our customers have to say. After years of service to this town, the San Dimas plumbers of Kevin Shaw Plumbing, Inc. are being acknowledged for their hard work and dedication.
We enjoy our position as a service provider and will continue to be available in routine or crisis situations for many years to come. Kevin Shaw Plumbing, Inc. is a full service provider of installation, repair and emergency plumbing services. Any technician we dispatch to your home will be a fully licensed and experienced San Dimas plumber, not an apprentice or trainee. Your home is too important to you to have an amateur working on it.
Our San Dimas Plumbers Offer Professional Kitchen Installations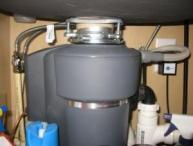 For new building projects or renovations we are happy to work with your contractor and install the pipes and gas lines you need. We also install and repair water heaters, sump pumps, fixtures, sinks, tubs and toilets. We unclog drains and can detect underground slab leaks for you. Kevin Shaw Plumbing, Inc. does it all. Call us anytime and let us know what we can do for you.
In San Dimas, we take the plumbing industry seriously. Our dedication, loyalty, and commitment to excellence is why so many people continue to come to us for all of their plumbing needs. For this reason, we enjoy our position as a service provider and have made it our business to be available for all your routine and emergency plumbing needs. We are a full service provider for installation, repair, and emergency services. No matter what time of day service is needed we are available, feel free to call us on our 24 hour help line to have someone dispatched to your home or business. We value your property as much as our own so you can rest assure, any technician that comes to your house will be professional, honest and ethical.
We Can Also Deal With Commercial Bathrooms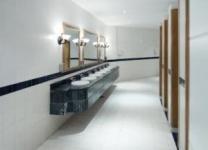 All of our technicians are professional and we truly mean this. Our technicians are clean and friendly. We value your time as much as you, so being on time for appointments is just one more way to add to our professional record. We always arrive with fully stocked trucks ready to fix all your plumbing needs. You can rest assure that any replacement parts we install are of the highest quality too. Any part we use is designed for the job and not a cheap substitute.
Call us anytime: 909-895-6104