Our Plumbers San Dimas Got You Covered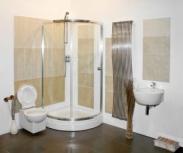 It is five thirty in the morning, and your alarm has been going off for a few minutes now. You drag yourself out of bed looking for a nice hot shower to wake you up and start your day. But the water is cold. What no hot water. You go to your water heater closet and as you approach, you get this sinking feeling. Today is not going to be a good day.

Seldom do we consider our water heater. It just works. Until it doesn't. Don't panic, at San Dimas Plumbing "plumbing is our business" and we can have your hot water back up and running quickly and efficiently. Our Licensed, Bonded and Insured plumbers are experienced in all types of residential and commercial water heater applications and look forward to meeting your needs.
---
Perhaps you have not had the crisis yet, call us to provide routine maintenance of your water heater, or if it is leaking or suspect to replace it. Or if your short on space, ask us about the installation of a tankless water heater. These miracle devices provide hot water on demand, and can be installed to meet your every need. No more waiting for the water to warm up after a load of laundry or filling the hot tub!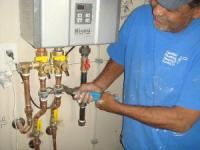 Our plumbers are trained for installation, repair, and maintenance of your heater. And, our plumbing trucks are fully stocked with only top quality replacement parts so we can meet your water heater needs head on. We use contractor grade equipment and parts, so you can rest assured they are far superior to the "big box" store parts.
The Best San Dimas Plumbing Service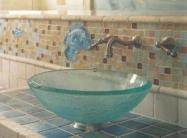 Building a house or office, leave all of your plumbing contractor needs to San Dimas Plumbing! 24hrs a day our honest, ethical, and professional plumbers are at your service!
In San Dimas, we pride ourselves on being the best plumbing service around. We would love to show you why so many have chosen us to be their primary residential or commercial plumber. No project is too big or too small, we will see it through to the very end.