Professional 24 Hours San Dimas CA Plumbing Service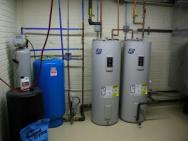 Plumbing is a field that many people take for granted. When you stop to think about it, however, plumbing is one of the most important fields out there. Plumbers are the people that keep the water running, the shower hot, the water clean and free of bacteria, and the gas on to heat your house. They are very important, and it is only proper for them to put the customer first.

We strive to keep customer service our number one initiative. We are able to provide 24 hour service, making sure that a pluming emergency does not turn into something that is unrepairable. We are here for you when you need us, no matter what time of day, no matter if it's rain or shine.
Need Repiping? Our San Dimas Plumbers Can Help You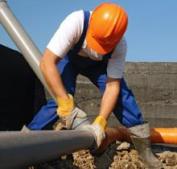 We provide many services that we make sure our customers are well aware of. We can perform repairs and replacements on pipes and rains in both residential and commercial buildings. Whether it be your home, apartment, or office we can do the job. We can redo kitchens and bathrooms, laundry rooms and gas pipes. We will make sure that whatever it is you need done we are able to do. We keep fully stocked trucks on standby to make sure that if an emergency occurs you are not sitting and waiting for a replacement part from the factory. We are there to provide for you.

Our company is one that also strives to provide ethical services to its customers. All of our plumbers are licensed professionals. They have all earned their certifications and are checked to make sure that they are able to work on your house or apartment without worries. All of our men and women are honest and will not overcharge you like other companies will do.


We Provide Clean And Friendly Plumbing Services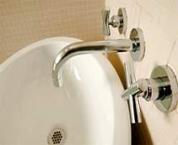 The integrity of our workers is also unrivaled. We use top quality parts to make sure that our customers are satisfied and stay satisfied for years to come. Plumbing is not something that can be taken lightly. Using cheap products can cause leaks and pipe bursts, causing damage and chaos in a home or commercial building.
Our plumbers all strive to provide both clean and friendly service, and they will fixed what needs to be fixed or install what needs to be installed. We make sure that all of our trucks and plumbers are on time, because there is nothing worse than getting a time told to you and having the plumber come two hours later. Here we strive for excellence.