Most Affordable Plumbing San Dimas Services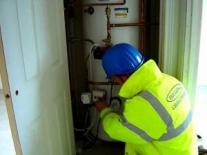 Some of the services that are offered are plumbing services for both residential and commercial properties. It doesn't matter which type you own or lease, we can provide the services to keep your pipes clean and working properly. We can also provide things such as toilet repair and replacement, pipe and waterline repair and replacement, and sewer line replacement.

Other common services that our customers enjoy are having their drains cleaned and cleared. As we all know, a clogged drain can lead to several unforeseen problems. Bathroom repairs can be done smoothly. New sinks and faucets can be added to your home, and old ones can be repaired and refinished. Baths and repiping in bathrooms can also be fixed and performed. Gas lines can also be rebuilt and repaired. New gas lines can be added to your residential or commercial property to increase your inflow of heat and energy. Kitchens and kitchen plumbing are also a hot commodity in the market these days. New piping for dishwashers and kitchen sinks can be installed and repaired. Gas piping to stoves can be repaired and installed.
Our San Dimas Plumbers Provide Professional Commercial Plumbing

All of these services are provided to the customers in a way that makes the transaction easy for both parties. Our plumbers will repair and install your product with a smile and great customer service. We offer 24 hour a day service and are there when that plumbing emergency strikes. Our service is both professional and honest, as ethics are one of our most cherished possessions. You will also enjoy clean and fast service from our plumbers. They will not drag dirt and mud into your home after working outside. They will not make messes and refuse to clean them up like some other companies are accused of doing. They are all licensed professionals that are there to serve you in your time of need. They will be to your house, place of work, apartment, or any other building when they are needed and they will arrive in a timely manner. Customer satisfaction is our biggest concern, which is why we strive to provide the best service for our customers.
We are pleased to offer a wide variety of plumber services. These services are both for our residential and commercial customers. We offer water heater installation as well as repair or replacement services. We also offer repair and replacement service on toilets, faucets, drains, sinks and garbage disposals to name a few. Broken water lines or pipes, sewer lines, redoing piping, and gas lines are no challenge for our expert plumbers. Bathroom and kitchen needs are additional services we can provide for you.
Your No #1 Plumbing Technicians

There are several services and jobs that plumbers can provide and do. From residential to commercial and everything in between, we can focus our hard work and customer friendly service on your plumbing needs.
Our plumbers are able to provide these services in a fast and swift manner so your plumbing emergencies don't turn into plumbing catastrophes.
---